Help us build a better Tucson! Together we can help families in OUR community own a place they can call home.
Invest in our community today.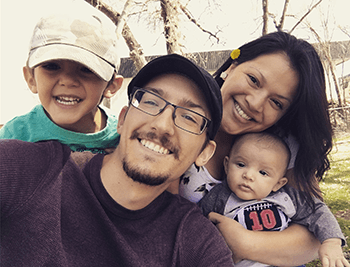 PCCLT is proud to say that in the almost 13 years since our inception we have acquired, rehabilitated, and sold close to 100 homes; re-sold six homes; acquired, rehabilitated, and rented a four-plex; and developed six home new construction rentals to homeownership project. PCCLT programs and services are designed to improve the economic and social welfare of community members.
Pima County Community Land Trust is a Qualified Charitable Organization and donations are eligible for the Charitable Giving Tax Credit. Currently, you can contribute $400 per individual or $800 for those married and filing jointly and receive a dollar-for-dollar tax credit refund on your state taxes! Please be advised, claims for state credit must be made by April 18, 2023. If you itemize on your federal return, you may even be able to claim the deduction. In order to claim the tax credit, complete form 321 and provide the PCCLT QCO code: 20749
Having difficulty making your donation? Please call us at (520) 603-0587. If you would prefer to write a check, send your check payable to Pima County Community Land Trust @ 17 N Linda Ave, Tucson, AZ 85745.
What our Homeowners are saying
—Carlos

"Being a single father, I feel like I am a better father in my home with my children. It is a better environment for them and I am glad that PCCLT was able to help me find somewhere safe for my family."

— Julio

"Homeownership has changed my life in the sense that I feel some future security for my children. I have learned to do repairs to my A/C and my home in general. My kids have made excellent friends. We have great neighbors and a sense of security that we had not had previously. "
Resources
Since 2010, the PCCLT is fighting to provide affordable housing and community revitalization for the better of our Tucson Community.

The PCCLT provides aid in building stronger neighborhoods in our community, focusing in helping lower income households.